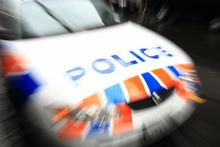 A 20-year-old woman appeared in Hastings District Court today charged with assault, relating to an incident in Hastings at the weekend.
Christopher Robin Jones, 22, died at Hawke's Bay Hospital early on Saturday morning after being stabbed in the abdomen.
The woman was granted name suppression and did not enter a plea.
She was released on bail and is due to reappear in court on November 13.