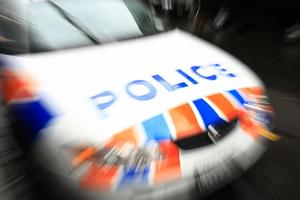 A 25-year-old motorcyclist was killed on Saturday night when he crashed on State Highway 2 near the township of Kutarere in Eastern Bay of Plenty.
Sergeant Ray Wylie of the Eastern Bay of Plenty road policing group said initial investigations into the crash revealed that the victim had been drinking alcohol before leaving a house on his motorcycle without a helmet and crashing soon after.
People at the house tried to stop the man from riding the motorcycle, police said.
The crash happened about 11.30pm.
"Attempts by occupants at the address to stop the rider from driving proved unsuccessful," Mr Wylie said.
The man had travelled about 500m, before failing to negotiate a sweeping right hand bend.
"The rider has collided with an Armco barrier and has subsequently died from his injuries," Mr Wylie said.
The name of the crash victim would not be released until next of kin had been advised.
The weekend's crash is the second fatal motorcycle crash in which alcohol was a major contributing factor in the Eastern Bay of Plenty this year and the sixth fatal crash involving alcohol this calendar year.
Mr Wylie said despite campaigns, drink driving was still a problem in the area.
He was disappointed at the high number of fatal crashes involving alcohol this year. "Unfortunately, despite all the advertising, crashes and apprehensions, drink driving is still a major problem in this area, just as it is across New Zealand."
Two other crashes in the Eastern Bay on Sunday prompted speed and fatigue warnings from Whakatane Sergeant Denis Foster.
There is no suggestion they were alcohol related. Mr Foster said there had been an incident in Te Teko at 5.20pm last night when a woman with a young boy in the car had fallen asleep at the wheel, ran off the road and into a ditch, knocking over road signs along the way.
In an earlier incident, a 19-year-old woman had been driving down State Highway 34 in Kawerau and had swerved to avoid hitting an animal, causing a car coming in the other direction to crash.
Mr Foster said the young woman's inexperience and driving speed contributed to the accident.
There were no injuries in either crash, but Mr Foster said it was a reminder for people to slow down and be aware of fatigue.
For more articles from this region, go to Rotorua Daily Post