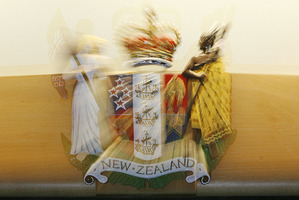 A grandmother has been charged with neglecting and assaulting children put in her care by Child, Youth and Family.
The Auckland woman, who has interim name suppression, was charged with assaulting three children, hitting two with a wooden spoon and neglecting two of the children causing unnecessary suffering. The abuse is alleged to have happened over three years.
She was also been charged with assaulting police and resisting arrest.
Her daughter said the woman, 60, was grieving for the children she had looked after for six years. She said the children were very troubled. "My mum helped them and gave them a good home," she said.
Two of the children ran away and were picked up by a social worker who removed all four children from the woman's care.
She said when police arrived to take the younger children there was a scuffle.
"The youngest child was screaming and clinging on to my mum. Then the police charged her with resisting arrest."
In the Auckland District Court on Thursday the woman was granted interim name suppression until tomorrow when her lawyer Kate Stretton would seek a ruling on suppression from the High Court.
Child, Youth and Family northern regional director Sharon Thom said the children were with other caregivers and doing well.