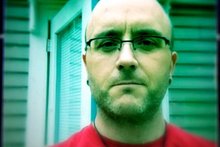 Hamilton man William Ashton Thompson has been sentenced to 4 1/2 years in jail for the manslaughter of Warren Deane, who fell off Thompson's car bonnet following an altercation over illegal rubbish dumping.
The 63-year-old was sentenced in the High Court at Hamilton this morning by Justice Murray Gilbert, who said Thompson had not fully accepted responsibility for the death of the 41-year-old Waikato University student.
On October 6 last year Mr Deane ended up on the car bonnet after he spotted Thompson dumping rubbish on vacant land opposite his home in Dey St.
Thompson drove off when Mr Deane threatened to call the police but Mr Deane got onto the bonnet.
The car travelled 440m before Mr Deane rolled off on Naylor St, landing heavily on his face.
He died in hospital five days later from a traumatic brain injury.
By Natalie Akoorie

Email

Natalie