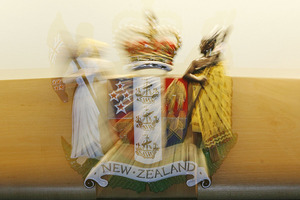 Photo / NZ Herald
There may be more arrests relating to the incident in which a 16-year-old had petrol poured on him before being set alight at a party in Hastings.
Matt-Dillion Shannon, 18, was found guilty in the High Court at Napier on Wednesday for causing grievous bodily harm with intent, after pouring petrol on the teenager and setting him on fire at Shannon's 17th birthday party.
It took a jury about four hours to find Shannon guilty for his role in the attack. It was heard during the trial the victim was held down by others while he was burning.
Detective Sergeant Mark Moorhouse said the investigation was not closed.
"Inquiries are ongoing and I can't rule out further arrests."
for more articles from this region, go to HAWKES BAY TODAY