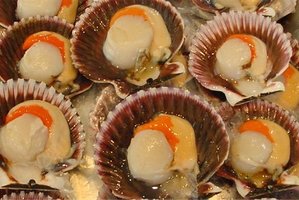 A Northland man was caught with three times the daily limit of scallops, most of them undersize, on the first day of the season.
The 51-year-old man was caught by fishery officers during a routine inspection in Whangarei Harbour on September 1, the Ministry for Primary Industries said today.
The man and his two associates were entitled to a total of 60 scallops - 20 each - but he was found to have 139.
Of those, 134 of them were less than the legal minimum size.
The man's boat and boat trailer were seized and he was likely to face prosecution.
Taking or possessing excess shellfish carries penalties of up to $20,000 and forfeiture of any property used in the commission of the offence.
Since the start of the scallop season three people in Northland had been found breaching regulations, MPI Northland compliance manager Darren Edwards said.
- APNZ