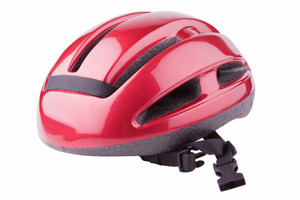 Transport officials will reconsider making it compulsory to wear helmets on motorised skateboards after the second death of a rider in two years.
Tom Lawrence Kenny, 41, was more than twice the legal blood alcohol limit when he drove his motorised skateboard home from a hotel in Havelock near Picton in January 2010.
He suffered fatal head injuries after falling onto a driveway.
No-one witnessed the crash but police investigator Senior Constable Simon Burbery determined Mr Kenny was probably travelling at least 22km/h when he lost control.
Mr Burbery told an inquest the board could have reached 40km/h and felt Mr Kenny may have survived had he been wearing a safety helmet.
His death was the subject of an investigation by Coroner Carla na Nagara.
In her finding, released today, Coroner na Nagara noted that in November 2008 she had made a recommendation to the Ministry of Transport that it be made compulsory to wear safety helmets on motorised skateboards.
That recommendation came after she investigated the 2008 death of Jeffrey White in similar circumstances in Palmerston North.
The ministry carried out a limited review but did not change the law.
Coroner na Nagara said it appeared motorised skateboards were not being considered motor vehicles by the ministry, despite falling within the legal definition of one.
"I remain of the view that helmets should be worn by riders of motorised skateboards in order to reduce the likelihood of fatal head injuries being sustained in the event of falls from such vehicles, and I repeat my recommendation that legislation to this effect should be considered."
The ministry said tonight it took the recommendation seriously and would reconsider its current policy.
"If a decision is made to change the policy, further work would then need to be carried out over the next few months.
"The ministry will formally respond to the coroner advising our pending action. As the coroner's report indicated, the earlier limited review looked at the wider application of low-powered vehicles. It was not considered necessary at that time to mandate helmet use for these vehicles."
- APNZ