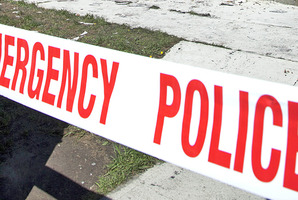 An elderly couple terrorised in their home in what police have described as a "cowardly'' attack have lived on the street for about 40 years said a neighbour.
Police are hunting for three balaclava-clad men armed with baseball bats who broke into the couple's home in Wainuiomata, Wellington about 5am.
Police said the intruders tied up the residents and stole a small safe containing cash.
The woman, who is in her 60s, received minor injuries. She has been treated by a doctor and is recovering. The man, who is in his 70s, got free and called police.
Neighbour Noeline Colman, who knows the couple well, said she did not hear anything and it was only when she went outside and saw a police car that she realised something had happened.
"I'm sorry for them that it's happened.''
The couple had lived on the street for about 40 years and had children grow up on there, Mrs Colman said.
The property backs onto a large park area.
"It's a lovely area,'' she said.
''[It's] quite frightening.''
The man was retired and had just got out of hospital, and the woman was a keen baker who sold her produce at local weekend markets, Mrs Colman said.
Detective Senior Sergeant Dave Thornton said: "We are determined to catch whoever is responsible for this cowardly act, which was clearly targeted at an older couple in their home.''
- APNZ