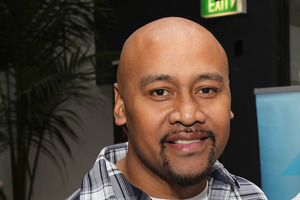 All Black legend Jonah Lomu, treated twice for renal problems in hospital recently, said in an interview published yesterday that he feels better but still expects to undergo another kidney transplant.
"I'm trying to live my life as normal while knowing that I will maybe have to have another transplant. I'm on dialysis three times a week," the 37-year-old was quoted as saying in Le Figaro newspaper.
The powerful former winger, who was diagnosed with a rare renal disorder in 1995, had a transplant eight years ago and fell ill again last September during the Rugby World Cup. He was in hospital for a fortnight.
Medical tests revealed his body was rejecting the kidney donated by his friend Grant Kereama, a broadcaster, and that he would eventually require a second transplant.
Lomu, a father of two, is seen as rugby union's first global superstar, having risen to fame due to his stunning performances in the 1995 World Cup and his part in the 1999 campaign.
He still holds the record for most tries at the World Cup, with 15 in total, and scored 37 tries in 63 tests for New Zealand before illness cut short his playing career.
Lomu, who played at Marseille side Stade Phoceen in 2009, told Le Figaro he had not ruled out a return to Europe, possibly in a coaching role.
- AAP