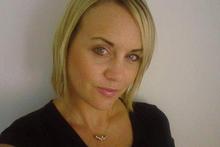 Troubling details have emerged about the complicated life of missing woman Rae Portman.
The 33-year-old was last seen at the Mt Albert Motor Inn on New North Rd on June 20.
She has not made contact with her friends and family and her phone and bank account have not been touched.
A friend, who did not want to be named, said she was very worried about Portman, who is known as Bok.
"She is a lovely person but she didn't live the best lifestyle. I used to deal methamphetamine and I know how awful it is. She was heavily involved in the meth scene. She was working for someone," she said.
She described her friend as a nice person who loved her pets, and pokies.
"She knew a lot of dangerous people but she didn't have a lot of enemies. But in that scene you don't need enemies for something to happen.
"I hope someone has Rae holed up somewhere but it's been too long. I feel for her and her family.
"When you live in that lifestyle you isolate yourself from people who love you but she would have been in touch before now," she said.
A former landlady told the Herald on Sunday she took Portman to the Tenancy Tribunal for $4500 worth of damage her ex-partner caused.
"He had made modifications in the garage area to make it into a useful growing area. Rae was the only person on the lease but she wasn't the driving force. We have no trace of who he was."
Portman also had two charges for possessing methamphetamine withdrawn at the Auckland District Court in 2007.
A silver VW Passat car which Portman drove up from Hamilton was left at a friend's house. An associate took the vehicle and sold it about two weeks after Portman's disappearance.
There was one possible sighting of Portman in a black Mazda Estima in Mt Albert on June 20. However, police have yet to confirm this.
Another friend, Casey Brookes, said she didn't want people to judge Portman for her lifestyle.
"My friend is missing and I want her home. She was a friend, a daughter and a great person. We are doing the best we can and hoping someone tells police what they know," she said.
Detective Inspector Mark Gutry confirmed the unemployed woman had connections to the drug world.
"We have fears for her safety. Now we are looking for any help from the public.
"She moved up and down between Hamilton and Auckland," he said.
Can you help?
If you have information about Rae Colleen Portman contact the police on 0800 723 767 (0800 Rae Portman), Crimestoppers anonymously on 0800 555 111 (0800 Crimestoppers) or visit www.facebook.com/pages/Where-is-Rae-Bok-Portman
By Joanne Carroll

Email

Joanne