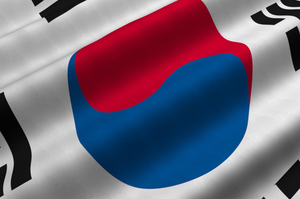 A Korean diplomat in Auckland has been recalled to Seoul and faces disciplinary action over allegations he harrassed female staff and fought with a fellow official - allegations he had denied.
The Korean Times has reported Consul General Lee Dae-hee was suspended from his duties in Korea's Auckland consulate and recalled to Seoul last month. He was due to have a disciplinary meeting this week.
The newspaper said he was accused of inappropriately touching female Consulate staff at an Auckland karaoke bar and a woman had also complained to the Korean Embassy in Wellington - allegations Mr Lee had denied. He was also accused of getting in a physical scuffle with a fellow Korean official.
The Embassy did not respond to the Herald's request for information yesterday, including the outcome of a disciplinary hearing scheduled for Tuesday.
An unnamed official for Korea's Foreign Affairs Ministry told the Times that an allegation of sexual harrassment was lodged but was subsequently withdrawn by female staff. However, an internal investigation had discovered 'behavioural problems' which had resulted in Mr Lee being suspended and returned to Seoul for a disciplinary meeting..
The Times also reported that Korea's Ministry of Foreign Affairs was now increasing the number of inspections of its diplomatic posts after a string of embarrassing incidents.
It planned to carry out 35 inspections this year but usually did less than 20. The ministry set up a 'zero tolerance' approach to bad behaviour after incidents which included a consul in Russia getting drunk and behaving offensively at a public dinner and a consul in China over alleged accounting discrepancies.
In 2011, several diplomats in Shanghai were found to have leaked classified information - including contact details for Korean President Lee Myung-bak - to a Chinese woman, an incident which resulted in a congressional hearing and a new code of ethics.