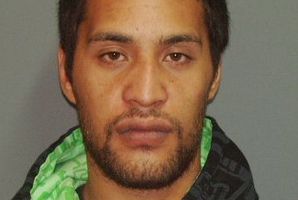 Police are warning that anyone harbouring a man wanted over two aggravated robberies in Bay of Plenty will be arrested and prosecuted.
They want to talk to Rastaman Rapatini about the incidents in Waihi and Katikati on June 18.
Two men aged 19 and 17 have been arrested for their alleged roles but their names and the details of the crimes have been suppressed by the courts.
The pair are to reappear at Tauranga District Court next month for a post-commi17-07-2012 05:30:00ttal conference.
Detective Sergeant Alan Kingsbury, of Tauranga police, would not reveal Rapatini's alleged role in the aggravated robberies but a warrant for his arrest had been issued in relation to the robberies.
He said Rapatini was aware that he is wanted by the police. It was possible that he could be armed.
The 19-year-old, who is also known as "Rusty", is believed to have Waikato contacts in Mangakino and Te Aroha.
Rapatini was in the news as a 9-year-old in 2001 when he went missing while walking up 1042m Mt Titiraupenga in the 78,000ha Pureora Forest Park, sparking a major search.
He spent two nights in the bush before he was found walking on a track by a search and rescue team.
* Anyone with information concerning the whereabouts of Rapatini is asked to contact Detective Sergeant Alan Kingsbury at the Tauranga police station: (07) 577 4300.
Alternatively, information can be provided anonymously via on 0800 555 111.