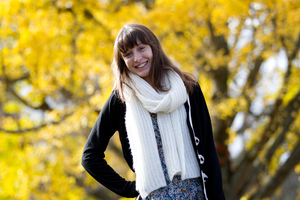 An Auckland University student has won a trip to the Olympic Games in London by writing about its values.
Charlotte Davis, 20, who is studying a joint Bachelor of Arts and Bachelor of Engineering Honours degree, was one of three students from around the world who have won trips to the games next month.
Entrants had to be current university students and this resulted in more than 250 students from 61 countries submitting essays to the Berkley Centre, which is part of Georgetown University in Washington DC.
The essay question was what the Olympic values mean to 21st century society.
Miss Davis said she saw the competition advertised on the Auckland University website only two days before it closed.
"It sounded like an interesting opportunity plus it was something different to do."
Her prize includes the chance to be part of the Olympic Values Symposium in London this month and being able to attend some Olympic venues.
Miss Davis said the aura that the Olympics held inspired her to write her winning essay.
"It is an amazing event that manages to get people from around the world together in a way that nothing else can."
The three Olympic values that the International Olympic Committee promotes are friendship, respect and excellence.
All are concepts that Miss Davis linked to the increasing poverty gap between countries and how the Olympics could help close it.
The other two winners came from the United States and India.