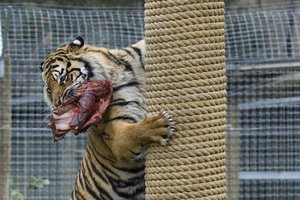 The Orana Wildlife Trust is to no longer operate Nelson's Natureland Zoo.
The trust took over the operation in October 2008 in good faith.
Chief executive Lynn Anderson says they'll work with the Nelson City Council to help find a new operator.
She says the earthquakes and three significant snow storms over the past year have changed the trust's operating environment significantly.
Ms Anderson says the trust will now be focusing all its efforts on ensuring the success of Orana Park which is a major asset to Christchurch.