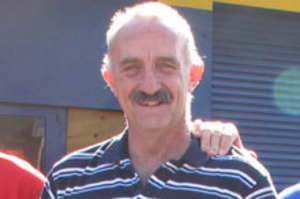 Cook Islands High Commissioner John Carter has criticised his former National Party colleagues over proposed cuts to the Ministry of Foreign Affairs and Trade, according to Labour.
Labour Party foreign affairs spokesman Phil Goff said he had obtained a leaked email signed by 49 top Mfat diplomats, including Mr Carter - a former Local Government minister and long-serving National MP.
The email claimed a planned Mfat restructure could "undermine or even destroy" the agency's strengths, Mr Goff said.
"This letter is unprecedented. It is from our diplomats who are working on the frontline. They are deeply concerned that the proposed changes 'will severely curtail New Zealand's economic and foreign policy objectives' for years to come."
The letter was also signed by commissioners in the Americas, Asia, Europe, the Middle East, Africa and the Pacific, Mr Goff said.
It pleads for an urgent review of the proposed changes to Mfat, he said.
"The ambassadors support moves to modernise the foreign service and say they are prepared to make sacrifices to save money. But they say the current proposals will 'undermine or even destroy' the agency's strengths at a time when we need more than ever to sharpen our international edge."
Foreign Minister Murray McCully has been under fire in Parliament over the proposed changes to MFAT, which could cut as many as 300 jobs from the service.
He sent a highly critical letter sent to MFAT chief executive John Allen on Thursday about the proposed business model and took the unusual step of releasing it.
It distanced himself from some of the more unpopular moves in the ministry putting on public record the fact that Mr McCully also expressed concern with them before the proposals were released for consultation, such as outsourcing and slashing allowances for overseas postings.
- HERALD ONLINE