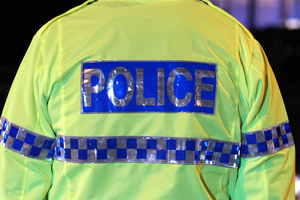 A police officer has told a court he saw a former colleague hitting a suspect repeatedly with a torch and pushing his face against the ground.
Constable Brian Newcombe was giving evidence at Rotorua District Court in the trial of Constable David Mear, who has pleaded not guilty to wounding a man with intent to injure and assaulting him with a police torch.
The jury yesterday heard the men stopped Harley Collier about 3am on August 28, 2010, after a pursuit that reached speeds of 130km/h.
Mr Newcombe, now stationed in Picton, told the court he got onto the bonnet of Collier's car and used his baton to smash a hole in the windscreen to stop him getting away. After getting down from the car Mr Newcombe said he saw Mear, 44, strike Collier three times on the back of the head with a police torch. After seeing Mear pick up Collier's head and push it onto the road he yelled to his fellow officer, "That's enough."
Asked about the level of force Mear used, he said that on a scale of one to 10, it was seven to eight. Three days after the incident he told Sergeant Nicola Riordan what he had seen.
Crown solicitor Greg Hollister-Jones described the force used by Mear as "unnecessary, gratuitous and illegal".
He said Collier suffered a 5cm cut to the top of his head and a fractured eye socket. When interviewed, Mear denied striking Collier or seeing any other police officers do so.