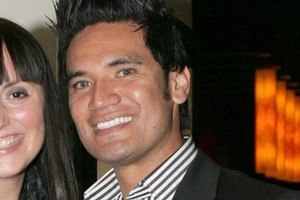 Alleged New Zealand fraudster Joel Morehu-Barlow will stand for allegedly defrauding more than A$16 million (NZD$20.6m) from Queensland Health.
Morehu-Barlow, 36, appeared in the Brisbane Magistrates Court this morning where the Crown dropped seven charges and substituted them with a further seven, largely changing the wording of accusations, The Brisbane Times reported.
A further forgery charge was also laid.
Speaking outside court, Morehu-Barlow's lawyer Adam Magill said his client had intended to plead today but at this point he contested the forgery charge.
However, Morehu-Barlow consented to being committed to trial.
The trial will be held at the Brisbane District Court on a date yet to be fixed.
Morehu-Barlow had worked for Queensland Health for five years when checks revealed that millions of dollars appeared to have gone missing.
Authorities frozen Morehu-Barlow's assets and have seized millions of dollars worth of property, some from family and friends, in a bid to recover some of the funds he allegedly siphoned off.
Morehu-Barlow grew up in Thames, and lived the high life in Australia, convincing people he was a rich, Tahitian prince.
His life was filled with Louis Vuitton suits, Lamborghini cars and a rented multimillion-dollar apartment. He was handsome, popular and his photos regularly made social pages in the local newspapers.
- APNZ