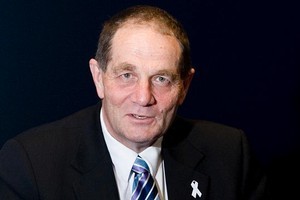 Back in Parliament for a third term, Whanganui MP Chester Borrows is cautiously optimistic he may be elevated to higher office in the new Government.
Mr Borrows has chaired some high profile Parliamentary select committees and is recognised a hard worker.
He had his election night majority pared back by Labour's Hamish McDouall but put that down to Mr McDouall's profile in local body politics in Wanganui and the fact the Government had "taken a couple of hits" during this campaign.
He said National's impressive performance in the party vote gave the election outcome a different perspective and would strengthen its hand in the coming term.
Mr Borrows celebrated his win with his wife and three children, who came down from Hawera, in a chartered bus with a group of South Taranaki party faithful.
- APNZ