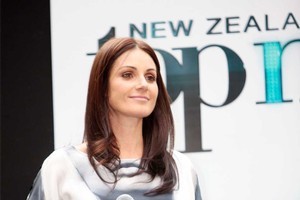 An Australian modelling agency is under fire for suggesting that girls aged 16 are too old for the catwalk - but 13-year-olds are welcome.
Naomi Fitzgerald of Sydney's GEAR Model Management said: "I know people may think 13 is very young but that's what the international brands are looking for in Europe.
"Models are too old at 16 now."
She was speaking as the magazine Girlfriend declared 13-year-old Chloe Glassi their young Australian model of the year. She beat eight finalists who wore jeans, sneakers and T-shirts - a concerted move to prevent the sexualisation of under-age models, said the magazine's editor Sarah Tarca.
"It's age appropriate and the right thing to do," Tarca was reported as saying by news.com.
But 13 seems too young for New Zealand agencies.
New Zealand's Next Top Model host and director of 62 Models & Talent Sara Tetro said the comments were unfounded and silly.
"We deal with reputable agencies in America and in Europe and they don't take 13-year-olds."
In some cases, even older teenagers were still too young, she said: "[For] a 16-year-old from a small town or even a bigger town in New Zealand it is a monumental culture shock to land in a city like Manhattan [in New York].
"The girls that come from far, far away such as New Zealand have to be looked after."
Kam Models & Talent owner Kim Tian, who has been in business for 12 years, said she did not hire 13- or even 14-year-olds.
"I think 16 is sometimes too young, they're not mature yet. You can say too young maybe, but not too old!
"Most people in the Australian and New Zealand market want someone who is a little bit mature [and] confident.
"I think it's getting a bit ridiculous now. They haven't even fully grown yet - 13, 14 [years old], you're still growing."
She said 13-year-olds would find it hard to survive in a tough industry, dealing with demanding customers.
"A lot of modelling jobs are very high pressured," Ms Tian said.