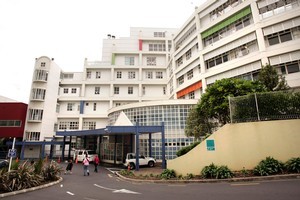 A 14-year-old Northland girl, hit by a bus outside her school in Kaitaia, remains in hospital one week later.
Taimania-Rose Marie Martin-Heke, 14, was in a stable condition in Auckland's Starship Hospital today, said a spokesman.
The schoolgirl underwent surgery last Tuesday, one day after being hit.
Miss Martin-Heke was hit by a passing bus while walking along Pukepoto Road towards Kaitaia College on Monday last week.
Police said she was sharing a pair of headphones and talking with a friend at the time, while they walked together.
The Year 9 student was taken to Kaitaia Hospital in a critical condition before being flown to Auckland.
Police are investigating the incident and victim support has been working closely with family members and assisting Kaitaia College.
Earlier, Detective Sergeant Trevor Beatson, the Kaitaia police officer leading the inquiry into the incident, said the investigation was not complete but it was believed Taimania had been on Pukepoto Rd, sharing headphones with a friend.
She walked on to the road, when she was seen by the bus driver, who began sounding her horn.
"Either because of the headphones, or the conversation she was engaged in, she was sufficiently distracted not to recognise the danger and was hit by the bus," Mr Beatson said.
- APNZ