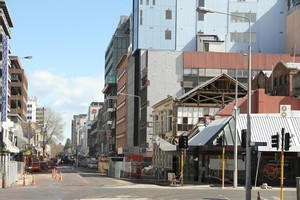 Massive public demand for Christchurch red zone bus tours overloaded phone lines this morning as seats were booked out at a rate of one every 25 seconds.
The Canterbury Earthquake Recovery Authority's (CERA) phone lines were overloaded just half an hour after it started taking bookings for the weekend tours, the first of which starts this Saturday.
CERA general manager of demolitions Warwick Isaacs said its call centre completed 361 bookings in the first two and a half hours, which averaged one booking every 25 seconds.
The calls were taking an average of seven minutes to complete as callers were given safety briefings over the phone.
Mr Isaacs said demand remained very high but overloading had eased back from initial levels.
CERA chief executive Roger Sutton earlier apologised for the frustration.
He reminded callers there would be six buses running every hour for the next six weekends, so there would be opportunities for everyone to experience the trips.
Demand was expected to ease by this afternoon and booking lines would remain open weekdays between 8am and 5pm.
The gold-coin donation trips are expected to cost CERA about $200,000 to operate.

- APNZ