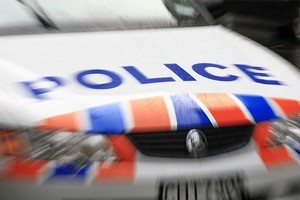 Police are pleading for people to use their common sense and not try to flee officers, after a man suffered serious injuries when he fell from a bridge.
Eastern Waikato area commander Inspector Dana McDonald said police in Morrinsville tried to stop a driver after seeing a vehicle with no lights on speeding through an intersection about 2am on Sunday. The man refused to pull over and fled the scene.
When the car was spotted a short time later it had smoke coming from its bonnet and the driver ran on to a bridge. He fell about 20m and was found in a critical condition. Mr McDonald said it was "hard to outrun radios and in the end [fleeing] is a fruitless exercise".