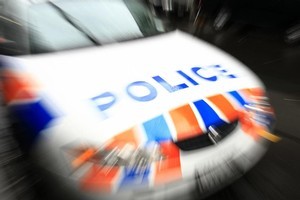 Three men will appear in court today charged in connection to the death of a 23-year-old man at a party.
John Lia was found dead on the side of Nash St, Hillsborough, about 1.30am yesterday after a party on nearby Revel Ave.
Last night, two 19-year-olds and a 43-year-old were arrested and charged with assault and will appear in Auckland District Court today.
A police spokeswoman urged neighbours near the crime scene who found any unusual objects discarded on their properties to contact the Avondale CIB.
Police would not comment on the cause of death, but said Mr Lia suffered some stab wounds and assault injuries.
A forensic scene examination was being carried out while a specialist search team was combing the area for clues.
Police yesterday interviewed everyone who had been at the small party.
* Avondale CIB can be contacted on 09) 302 6400