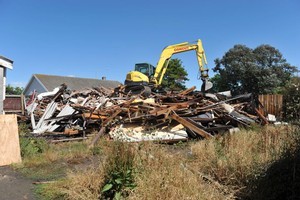 The land under the House of Horrors could be turned into a small park - if the Christchurch City Council can track down the owner of an adjacent property.
The murdered bodies of two women were found hidden under the floorboards in 2009.
The house, which was owned by Gisborne couple Jason and Christina Drain, was later destroyed by arson - as was an adjacent home on the same site.
The fate of the abandoned site remains unresolved.
The Christchurch City Council says it has tried to buy both sections in order to turn the land into a small park, but it can't track down the adjacent owners.
Meanwhile, the Drains say the whole situation is a nightmare that is costing them money.
They have listed their half of the problem on Trade Me for $55,000.
- NEWSTALK ZB