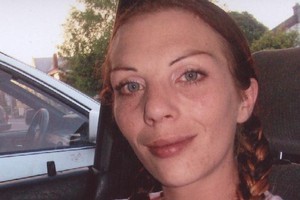 Police have a full DNA profile of someone who had sex with prostitute Mellory Manning around the time she was murdered, it has been revealed.
The profile shows it was likely Ms Manning was sexually assaulted before her death, police say.
Ms Manning's extensively injured body was found dumped in the Avon River on December 19, 2008.
Investigators believe she was attacked at a large section on Galbraith Avenue, which was being used by the Mongrel Mob at the time of her murder.
Detective Inspector Greg Williams this afternoon told media police have a full DNA profile from a semen sample recovered from Ms Manning, which has not yet been matched.
Investigators had access to the semen sample within days of the murder, but had not revealed it until now, he said.
He made a fresh call for any clients or sexual partners of the murdered woman to come forward.
"The recovery of this sample indicates that this male had some form of sexual contact with the victim either at the time of her death of within very close proximity to it.
"We know that this sample is not from either of the two clients that the victim was with on the night of her death, nor from her partner."
The forensic work suggested Ms Manning had been subjected to a sexual attack before she was murdered, Mr Williams said.
"But I still do not rule out that this could have been an unknown client or someone the victim was seeing that we do not know about. "
Mr Williams said police now had a clear picture of what took place on the night Ms Manning was murdered.
He was "satistfied" she was taken to the Aotearoa Mongrel Mob section at 25 Galbraith Avenue, where she was attacked.
"She has then been dumped into the Avon River not far from the pad around 11 pm.
"Of course we have focused our attention on members of this gang but are not ruling out the involvement of other people.
"I hope that the release of this information today might result in members of the public nominating people they think might be involved or the person themselves coming forward."
Family had been informed about police decision to release information about the semen sample today, Mr Williams said.