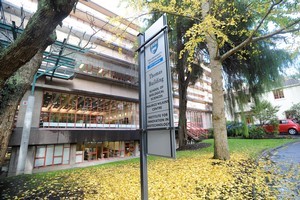 University entrance requirements will be raised in 2012, but students will also have four new subjects to count towards the required level.
New Zealand Qualifications Authority (NZQA) is allowing four new subjects to count toward high school students' university entry (UE).
Religious Studies, Business Studies, Education for Sustainability and Home Economics were added to the list of approved subjects for next year as NZQA today announced changes to UE, including making it harder for students to get into university.
BusinessNZ chief executive Phil O'Reilly praised the move to add Business Studies, saying there was a clear need for more business education in the curriculum.
"Part of the mission of improving our national prospects lies in helping young people see that they are capable of establishing businesses of their own,'' Mr O'Reilly said.
Meanwhile NZQA announced UE, the minimum requirement for university entry, would be changed in 2014, requiring secondary school students to obtain NCEA level 3 with 60 credits or higher, NZQA deputy chief executive Bali Haque said.
Students currently need 42 credits at level 3 or higher.
"The new requirement, while not a radical change, does raise the bar for university entrance,'' Mr Haque said.
Students would also be required to achieve 14 credits in three approved subjects.
New UE requirements from 2014:
# Achievement of NCEA Level 3 (60 credits at level 3 or higher and 20 credits at level 2 or higher)
# Fourteen credits in each of three subjects from the list of approved subjects
# UE numeracy - 10 credits at level 1 or higher from specified achievement standards or three specific numeracy unit standards
# UE literacy - 10 credits (five in reading and five in writing) from specific level 2 and higher achievement standards
- NZPA