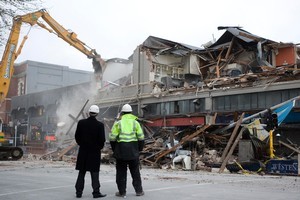 Papers are to be filed this week in an attempt to legally force the Earthquake Commission to pay its outstanding bills to tradespeople.
There's growing unrest from contractors and builders saying EQC isn't stumping up for some quake repair work that goes back to September.
Amalgamated Workers Union spokesman Calvin Fisher says there have been ridiculous delays.
He says they'll be seeking summary judgement in civil proceedings this week on about 10 invoices from a dozen or so contractors.
"We're talking close to $3 million outstanding from the employers we've spoken to and there's more so well be setting up a webpage this week and pushing the issue because a lot of people are really struggling," he told Newstalk ZB.
Calvin Fisher says people did the emergency work directly for quake-affected residents, because EQC gave the undertaking it would pay.
- Newstalk ZB