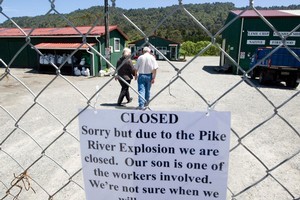 The Government has given a hint that it may step in to make a condition that any sale of the Pike River Mine could be dependent on the 29 bodies being recovered.
The Australian coal miners' union is insisting on a guarantee that the bodies are recovered before the mine's sold.
John Key understands their concern but says the mine obviously has to be safe for that to happen.
But he says there are options for the Government to consider.
"It may require a transfer of licence and under the Crown Minerals Act that may give the Government some ability to alter that or put some conditions on that," he says.
- Newstalk ZB