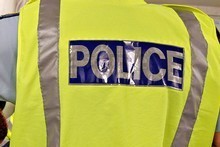 Balclutha police and search and rescue volunteers resumed a search at first light for a woman last seen near the Clutha River almost two days ago.
The search for Shelley Marie Carson, 36, went on late last night after clothing, medication and cell phone were found beside the river.
Police said Miss Carson was described as being in a distressed state when she was last seen - on the riverbank west of Balclutha about 3pm on Monday.
Teams have been searching the riverbank east and west of the bridge.
- NZPA