Do you know any of the missing people? Are you at the mine?
Email us here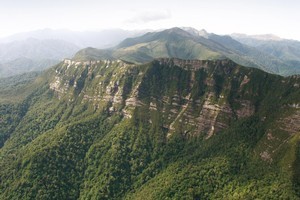 Since its announcement in 2005, the Herald has tracked the progress of the Pike River coal mine. Here you can read several years' worth of news articles and learn more about the site of Friday's emergency.
2005
* December 29: Mine brings hope to coast
Pike River coal mine is hailed for its role in an "economic renaissance" for Greymouth.
2008
* February: Inside the mine
A NZ Herald journalist's experience of Pike River mine.
* April 2: Change of drilling plan
Poor ground conditions force Pike River to change tack in their drilling of a ventilation shaft.
* October 18: Coal found at Pike River mine
2009
* January 28: Pike explores further underground
Pike River Coal finds three potentially mineable coal seams.
* March 3: Pike River Coal forced into $45 million share issue by rock fall
A rock fall deep underground delays production.
* August 26: Pike faces third delay
Pike's third delay for 2009 sends stocks spiralling.
2010
* January 23: Drilling delays
Problems arise as Pike drills roadways through a faulted area of the Pike River Coal mine.
* February 15: First shipment of coal departs
* NZOG doubles investment in Pike
* Production targets downgraded
Forecasts of 800,000 tonnes of coal for 2011 are reduced to 620,000 tonnes.
* May 20: Pike River cites NZ debt as reason to push mining
Pike River Coal makes an emotive plea for the "voice of reason" to be heard by the Government on the mining debate.
* August 25: Pike River Coal reports $39m loss
Pike River has an annual net loss of $39 million, following a loss of $13 million in 2009.
* September 6: Pike's second coal shipment sails
* September 14: Whittall appointed CEO
Peter Whittall replaces Gordon Ward as Pike River Coal chief executive.
* September 20: Call for funding
Pike River Coal calls for further short-term funding, causing shares to drop.
* September 30: Pike River plans Paparoa testing
Pike River Coal announces its plan to begin in-seam exploration drilling of the Paparoa seam, 200m below the Brunner seam it is currently mining, early next year.
* October 1: Pike River gets $25m loan from NZOG
Pike River secures a $25 million loan with its largest shareholder New Zealand Oil & Gas.
* October 20: Down the river
"Serial disappointer" Pike River cuts production forecasts and sends shares plummeting 11 per cent.
* October 28: NZOG considers more funding for Pike River
Funding issues for Pike River after delays stall production.
* November 16: Reality check for Pike River Coal
Downgrading of production forecasts
.
* November 19: Pike River explosion
An underground explosion rattles the West Coast mine, leaving 27 miners missing.
Click here for latest updates.