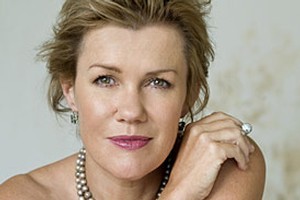 Robyn Malcolm had to be escorted by police from an inner city Wellington restaurant last night after being threatened by technical workers worried the Hobbit won't be made in New Zealand.
Things got ugly as the Outrageous Fortune star left the well-known Matterhorn restaurant in Cuba Mall after having a meal with Council of Trade Unions (CTU) boss Helen Kelly.
Ms Malcolm supports the NZ Actors' Equity and CTU claim for better pay and conditions.
She was met with a barrage of abuse from people gathered outside the restaurant.
The police stepped in and escorted her away.
Earlier in the night, Ms Malcolm's table was warned by restaurant staff to be careful as other diners knew they were there.
- Newstalk ZB