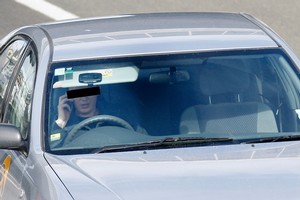 Drivers are flouting the ban on hand-held cellphones - new figures show a phone-related car crash almost every two days, dozens of injuries and five deaths last year.
There were 182 crashes caused by motorists on phones between November 1, 2009 - when the use of hand-held phones in cars was outlawed - and December 8 last year.
Five people died while 12 of the crashes caused serious injuries and 46 of the crashes caused minor injuries, according to the figures released by the Ministry of Transport to the Herald under the Official Information Act.
Do you still use cellphones while driving? Here is the latest selection of Your Views: