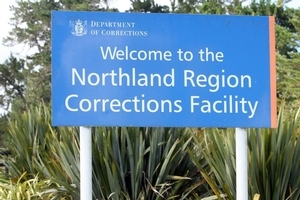 A senior prison officer has been stood down after allegedly asking new female guards to strip search him as "training".
The Ngawha prison officer was running a training module for prison officers, a preliminary investigation reported, when he asked the women officers to perform the strip search. He got down to his boxer shorts, before the women made a quick exit.
A source said: "Nowhere in our jobs do you search people of the opposite sex. That was totally inappropriate of him to do that."
The person added: "They didn't want to do it but he made them do it."
The middle-aged officer was also said to have asked guards to practise "controlling restraint" holds on him, but two of the six officers on the course suffered minor injuries in the process.
Corrections Department regulations require that controlling restraint be taught only by a certified restraint officer.
A Corrections Department spokeswoman confirmed that a Ngawha Prison employee had been stood down.
She would not comment further because an employment investigation was pending.
When Corrections plan to suspend an officer, he or she is first stood down and given 48 hours to prepare submissions as to why this should not happen.