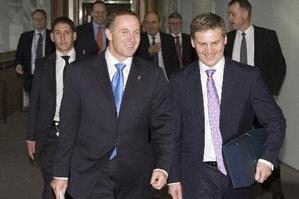 New Zealand remains financially vulnerable, but there are positive signs emerging and the economy is on track to grow about 3 per cent per annum over the next four years following two years of contractions.
Finance Minister Bill English today credited 2009 budget decisions with helping to improve New Zealand's financial position and said announcements in the budget would have a positive long-term effect on the economy.
The worst of the recession was over and New Zealand had weathered it better than many developed economies, Mr English said.
How will the 2010 Budget affect you? Here is the latest selection of Your Views: