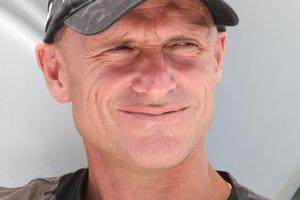 The Japanese have announced their charges against New Zealand anti-whaling protester Peter Bethune.
Japan is laying five charges against Mr Bethune over his boarding of the Shonan Maru II in the Southern Ocean, after he scaled its deck from a jet ski on February 15.
They accuse him of trespass, possession of a weapon, injury to persons, damage to property and obstructing the passage of a vessel.
Mr Bethune's lawyer Dan Harris says it is potentially a very serious situation.
He says he is surprised the charges have been laid, and is calling the situation absurd.
Mr Harris says there is literally no foundation to the charges, and Mr Bethune will defend them vigorously.
Meanwhile, the leader of the Australian Green Party, Senator Bob Brown, says it's unjust that Bethune is facing up to 15 years in a Japanese jail.
"It is Japanese whalers who should be facing charges under Australian law for endangering lives, not Sea Shepherd captain Pete Bethune," said Senator Brown.
"It is absolutely unjust that Captain Pete Bethune is facing up to 15 years in prison in Japan."
He said the Australian Federal Police are investigating an official complaint by Sea Shepherd over the ramming and sinking of protest vessel Ady Gil by Japanese whaling vessel Shonan Maru 2.
"Under Australian law the captain of the Shonan Maru 2 should be tried and face life imprisonment for his actions, which endangered the lives of six people," Senator Brown said.
- NEWSTALK ZB, AAP