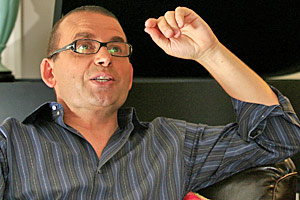 Controversy-baiting broadcaster Paul Henry has escaped another broadcasting standards complaint - this time over his use of the term "schizo".
The Broadcasting Standards Authority has declined to uphold a complaint relating to his use of the term on an episode of TV One's Breakfast show last September, while interviewing an employment relations expert about different personality types.
Though the complainant alleged the term was unfair and derogatory to people with schizophrenia, the authority found Henry's use of the term was deliberately ambiguous.
"The authority considers that, while the use of the term 'schizo' by Mr Henry was intentionally provocative and characteristically insensitive, he said it in a light-hearted manner and in an attempt at humour," it said.
Henry had previously had a complaint lodged against him for calling homosexuality "unnatural", which was not upheld.
Another complaint, calling all people with obsessive compulsive disorder "crazy freaks", was likewise not upheld.
Earlier last year, the authority upheld complaints against Henry for his comments about Greenpeace spokeswoman Stephanie Mills' moustache.
Henry breached TVNZ's taste and decency codes last November, when he called Scottish singing star Susan Boyle "retarded".
- NZPA