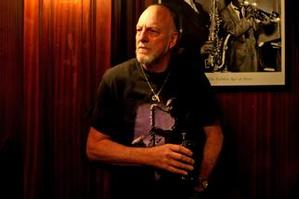 Jazzy nights out at the London Bar will be but a sweet memory, as the landmark pub closes its doors for good.
Generations of punters have walked up the narrow staircase and through the dark oak doors on Wellesley St, in Auckland City, mouths watering for a taste of some of the best brews of the "100 Beer Bar" - not to mention the music and social scene that has also drawn in the crowds.
But after almost 50 years of service, all that will be gone by next Sunday.
Frank Gibson jnr has been a regular muso at the place for about 20 years with fellow jazz musicians Roger Manins, Aron Ottignon and the late Andy Brown.
He remembers the good old days, he says, when the London Bar was the place to be be on Friday nights.
"There used to a big banner running across Queen St every week saying, 'Andy Brown presents live jazz at London Bar'.
The pub's co-lessee, Richard O'Hanlon, says the landmark building has been sold and will be turned into a Thai restaurant.
A full jazzed-up programme has been set out for Thursday, Friday and Saturday nights, in a large-scale send-off for the pub.