Our annual selection of the 30 albums that mattered most to TimeOut's reviewers this year.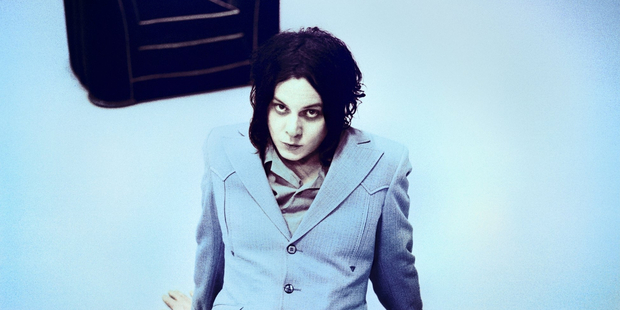 Forget the White Stripes, and all the other projects Jack White has had his influential finger in over the years, because his first solo outing was the album he had been waiting to make all his life.
It was stylistically all over the place, yet seamless and perfectly realised, starting out like a jazz album on Missing Pieces, with its humming electric piano and simmering drums, before settling into White's more traditional blues rock swagger. And then it moved from rowdy and raucous on Sixteen Saltines (the only song here that truly resembles the White Stripes), to primal and rootsy on Freedom at 21. The piano-driven double hit of Hypocritical Kiss and Weep Themselves To Sleep were two of the most beautiful songs of the year. Both tracks were so elegant, uplifting, and occasionally wild, that it was hard to deny the genius of the man.
Then there was aching acoustic duet Love Interruption (with the great line, "I want love to roll me over slowly, stick a knife inside me and twist it all around"), and though the latter half of the record was more reflective in both pace and mood (with the dark but lovely On and On and On a highlight), the way it fuzzed up and wigged out at the end of final track, Take Me With You When You Go, was a fitting and freaky end to the album of the year.
It's easily White's best work to date, and what makes it more remarkable is that it's unlike anything he's come up with before. Yes, there are hints of his other bands and his trademark style, but it also reveals the full scope of his musical ability.
Blunderbuss is a classic and, as our review pointed out, "in this day and age these sorts of records don't come around very often". The thing is, there is possibly even better to come. SK
Hitting play on ex-Mint Chick Kody Nielson's debut solo project was like entering the swirling, hallucinogenic world of a garage party in the 60s, filtered through a futuristic astronomical lens, with a touch of the Pacific. Presenting songs somehow retro and post-modern simultaneously, it irresistibly and madly blended blues, psychedelic rock, Motown, fuzz pop, and jazz, with a good dose of irreverence. Despite its many layered texture, the melodies always rose to the fore, and combined with uber-suave basslines, snappy rhythms, and occasional vocal contributions from Bic Runga, it managed to stake claim to being both the coolest and catchiest album out this year. LJ
3: Frank Ocean, Channel Orange
The 24-year-old New Orleans' native had written songs for John Legend, Justin Bieber and Beyonce, and collaborated with Jay-Z, Kanye West, and Pharrell Williams, but with his debut album, Ocean presented a vision of R&B and hip-hop not only accomplished, but game-changing. Letting the tracks breathe with spacious soundscapes between the hooks, he created a beguiling fragility and sense of unease throughout, going for thought-provoking material rather than club anthems. He steered away from any sexual objectification, or glamourising a lifestyle of luxury, instead aiming to poke fun at the decadence and extravagance of the genre. LJ
It may have seemed unlikely that Perth would produce such an intrepid psychedelic 21st century rock outfit, but with second album Lonerism, the five-piece act led by Kevin Parker proved they're as accomplished as other swirling, noisy, dream rock bands like MGMT and Yeasayer. With a penchant for mind-bending, densely layered textures, Parker fuzzied up the often-soaring melodic 60s-inspired shapes with interesting lyrical ideas or crunchy motifs, highlighting their strong experimental spirit with colourful, youthful thematic ideas. LJ
This trio of West Auckland dudes might take on the roles of jokers and provocateurs at times, but the release of their debut double album was a serious statement of intent. With perceptive, honest and self-reflective rhyming over contemporary grooves with a strong jazz influence, they established themselves as the voice of a generation. Their conscious social commentary might've been slightly obscured behind a smokescreen of familiar hip-hop subjects like drugs, alcohol, and so on, but the 21 tracks walked a delicate line surrounded by joy, humour, and misery, and a beautifully eerie picture of optimism and condemnation. A local hip-hop classic. LJ
6: Lawrence Arabia, The Sparrow
While the third solo album from local pop maestro James Milne explored a different soundscape to his award-winning Chant Darling, he lost none of the sharp-witted dissection of middle-class malaise that has always made his songs so pleasurable. The Sparrow took a more piano-driven approach, working with effortlessly cool bass and drum contributions from Connan Mockasin and Elroy Finn respectively, along with romantic, European-flavoured orchestral arrangements of strings and horns, while still letting his characteristically fragile voice rise, yearning and disaffection beautifully juxtaposed. LJ
7: Kendrick Lamar, Good Kid M.A.A.D City
"A classic of our time" is how Dr Dre described Kendrick Lamar's major label debut, and he wasn't wrong. Lamar composed compelling true-to-life tales while showing uncanny pop sensibilities (chart hit Swimming Pools (Drank) works as both an ode to, and a warning against, alcoholism), meaning Good Kid M.A.A.D City was universally loved by rap fans across the board. His thrilling turn on Backstreet Freestyle ("Martin had a dream ... Kendrick have a dream") should go down as rap performance of the year. CS
From the first tinkling piano touches of opener Little Star, to the cosmic bombast of Take You Down, which has a SexyBack groove, this was the most singular, fruity pop record of the year - and it came out of little old New Zealand. The second album from the Whakatane band of brothers and production whiz Dan McGruer took pop, reggae, dub, soul, funk and metal into outer space and beamed it back to Earth in an inspired, magical mix of music that shouldn't work, but does. SK
It's been an eventful year for this rugged US band. As well as Yellow and Green being the heavy rock album of the year, for the simple reason it is as inventive and as punishing as it is poignant, they were also involved in a nasty mid-tour bus crash in August. It sure brought new meaning to the album's most grunty song, Take My Bones Away. But rest assured, they will be back. This epic, 18-track double album is an unlikely mix of metal and progressive rock with folk tendencies which is at its best on the tough whimsy of Cocanium. SK
10: Dr John, Locked Down
With 28 solo albums and a Rock 'n' Roll Hall of Fame honour to his name, there was little expectation that eccentric 71-year-old psychedelic New Orleans blues man Dr John (less commonly known as Mac Rebennack) would turn his attention to wider experimentation this year. But working with the Black Keys' Dan Auerbach as producer, he came up with a seductive, swaggering album full of poetic lyrical observations dripping with burning wisdom, and compellingly centred around a hip-swinging groove, influenced by a wide melting pot of African rhythms, American R&B, mid-60s rock, swampy funk, French jazz, New Orleans soul, psychedelic voodoo and even gospel. LJ
These singular songs of emotional warmth, cool wit and heart-aching sentiments delivered by Sean James Donnelly's broad sonic palette of electronica were offset by his emotionally engaging vocals and sometimes mysterious lyrics. Intelligent, evocative, exquisitely crafted and just plain enjoyable. As always with SJD, this was a slow grower - and it's growing still. GR
12: The XX, Coexist
Continuing to ply their trade in dance music for shy people, or for those who like their rock music quiet and minimal, the London trio's second album surpassed their excellent 2009 debut. Coexist didn't have as many catchy spare tunes, yet it was more adventurous, revealing, and, best of all, more oonsty and hip-swaying with the thudding bass and eerie house beats of tracks like Swept Away and Sunset. SK
13: Great North, Halves
Though there are plenty of New Zealand bands treading the alt-country folk-rock route and trying to make the sound their own, Aucklanders Great North stood out as something special on their second album which came with elegantly turned lyrics speaking of love, hope, death and life in uncertain times delivered in arrangements that built something quietly majestic out of their rustic, mostly acoustic, approach. RB
If you're a Deftones fan, Koi No Yokan had it all: deft melodies on Entombed, the bruising riffs of Swerve City, thrilling bursts of aggression with Leathers, and singer Chino Moreno's best performance to date. Moreno's ability to switch between enlightened positivity and full-blown mania is the Deftones' best asset - and he crammed as much of both as possible into album highlights Romantic Dreams and Rosemary. It was the Deftones at their heaviest, but also their most convincing. CS
Aside from the over-long title track, this one caught Dylan on songs which went from the upbeat to the bleak, and lyrics which were diamond-hard originals or cleverly borrowed. Self-mythologising in places, typically bewildering in others ... but no one need defend liking this, or the old troubadour whose music cynics prefer to dismiss as an uncomfortable, embarrassing passion for loyalists alone. The fact this stormed the charts globally speaks of the 71-year-old's relevance, and its old bones creaked with life as Bob slouches towards the darkness carrying his heavy load. GR
16: Nathan Haines, The Poet's Embrace
After decades of being in the vanguard of trip-hop post-bebop and working with turntablists and remixers, saxophonist Haines stepped right back to classic jazz with this analogue album recorded live in the studio on vintage gear. It is warm, crafted and mature, and came in a classy vinyl version which made the case even more that this was, as Haines wanted, a real jazz album. Mission accomplished. GR
17: Mala, In Cuba
The south London dubstep pioneer took his beloved bass music to Cuba and, as well as conjuring up a landmark collaboration album, he sparked exciting new life into a genre that has been used and abused by pop music in recent times. The most obvious collision of the two worlds was on the beautifully berserk din of Cuba Electronic, but mostly the coming together was seamless, like on the exotic yet heavy agitating work out of Changuito and on Ghost, with its menacing Cuban clatter over the top of an eerie ambient piano. SK
18: John Cale, Shifty Adventures in Nookie Wood
Always the most musically interesting of the former Velvet Underground members, here Cale furthered his interest in hip-hop beats and production (and Autotune) while still being firmly in the edgy rock 'n' roll camp and firing salvos at the madness of the modern world. Cale managed to be menacing, funky, angry, obsessed and unnerving while still providing stand-alone songs which gripped like a vice. GR
19: Bobby Womack, The Bravest Man in the Universe
Co-produced by Damon Alban, this album of sentiment, regret, pain, and a plea for forgiveness and insight allowed the old soul singer to speak from the heart in songs which crackled with disconcerting electronica or went back to origins in deeply felt spiritual settings. If it was a farewell note, he was going out looking his maker in the eye and standing proud, if battered by the tough life he had endured. GR
For an environmentally focused band, these fearsome Frenchies have no qualms about destroying everything in their path as they unleash their brutal, majestic, and at times arty form of metal. From the Gatling gun barrage of riffs during opener Explosia to the dramatic dynamics and immensity of the title track, this is power music. So don't fight it, feel it. SK
21: Neil Young and Crazy Horse, Psychedelic Pill
Across a sprawling double disc, Neil Young - with his longtime fellow travellers - got reflective about his life and generation, slo-mo trippy (the 27-minute opener Driftin' Back), offered a holy hymn in For the Love of Man and only sparingly delivered that archetypal Crazy Horse ker-thunk rock. Young remained as unpredictable as always. GR
22: Jessie Ware, Devotion
This south London 28-year-old has grabbed praise for her appearances on club tracks from SBTRKT and Sampha, but her Mercury Prize-nominated debut has established her as the most exciting new female voice to emerge this year. Channelling her heroes, such as Sade, Whitney Houston and Grace Jones, Ware blended classic R&B vocals with beautiful electro beats in shimmering layers, and though her lyrics mostly stuck to games of the heart, with tracks like Wildest Moments (a song about her best friend), and Night Light providing a masterclass in how to write a striking love song that balanced nostalgia with a modern edge. LJ
Most of the songs on Abel Tesfaye's three-disc debut were released in 2011, but it didn't matter: Trilogy's futuristic take on R&B - think Michael Jackson collaborating with pioneering dubstepper Burial - will still sound fresh in 10 years time. Three discs of mopey sexcapism and nihilistic psychology could be overbearing, but favourites including the bassy lope of Life of the Party, epic two-part rollercoaster House of Balloons/Glass Table Girls, and chirpy booty ballad Loft Music. Guaranteed chills, every time. CS
Under a deliberately ambiguous title, Cohen again served up his considered poetics, dry and self-deprecating humour ("he will speak these words of wisdom like a sage") and observations about mortality against the backdrop of subtle and supportive music from longtime friends. The old ideas are those universal truths of life, death, love, pain and hope. Cohen remained a reassuring guide to them all. GR
25: Marlon Williams and Delaney Davidson, Sad But True: A Secret History Of Country Songwriting
Marlon Williams is a young man with a silken, haunting voice that invites comparisons to Elvis. Delaney Davidson, who has six solo albums behind him, is a real troubadour with a dark sense of humour, and a deep, stripped-back voice, more like Tom Waits. Together on this collaborative debut, they spun a heady concoction of truth-seeking, lovelorn, foot-stomping stories, their sublime voices accompanied by guitars, piano, the occasional banjo, bass, drums, and some beautiful pedal steel. Combining original tracks with a few covers, the pair came up with an irresistibly honest country album that's anything but saccharine. LJ
So we got it slightly wrong with our review earlier in the year, awarding Red a modest 3.5 stars. But after many more listens and sing-alongs we proclaim it to be Taylor's best yet. Before Red she was just a country girl who knew how to write great tunes, now she's a savvy and sophisticated Southern belle who is entirely at ease with being the biggest female pop star in the world as the catchy dubstep country pop of I Knew You Were Trouble proves. SK
Sometimes electro synth pop can easily become innocuous and throwaway, but even five albums in, this band of London music geeks managed to come up with a delightful dance album. Don't Deny Your Heart will get you smiling permanently on high beam, especially during the zany conga and funky guitar breakdown and Ends of the Earth will have you reaching for the ceiling. It was the sound of a band completely comfortable in their own deliciously dancey and gently grooving skins. SK
28: Swans, The Seer
The impressive scale of this near two-hour double-album alone is enough to warrant its place on the best of the year list. However, the suffocating intensity of the veteran New York act is not for everyone. At times harrowing, and always challenging, you can't help but be taken under its oppressive spell, from the many moods of the twisted 32-minute title track to the vicious punch-up you'll have with your speakers during 93 Ave. B Blues. SK
29: Macklemore & Ryan Lewis, The Heist
Considering the gimmicky yet likable nature of chart topping single Thrift Shop (which has been No 1 in New Zealand for six weeks), the Seattle duo of rapper Macklemore and producer Ryan Lewis came up with an album that was surprisingly sensitive, socially conscious and fun. The Heist also proved the pair were more than just one-hit wonders with a clever and thoughtful mix of jaunty hip-hop, fruity pop, and haunting sonic beauty. SK
30: Alt-J, An Awesome Wave
Radiohead is an easy comparison for Alt-J, the art school students done-good thanks to their out-of-nowhere Mercury Music prize-winning debut. But there was plenty more than off-kilter eclectic introspection on An Awesome Wave, with warped time signatures, a metronomic rhythm section and the sea shanty-style vocal tics of front man Joe Newman crafting infinitely infectious tunes like Breezeblocks and Tessellate. They were all on the dole a year ago but it's unlikely any of the band's four members will need to worry about that again. CS
Reviews by Scott Kara, Lydia Jenkin, Graham Reid, Russell Baillie and Chris Schulz.
Do you agree with their choices? What's your pick for best album of 2012? What deserved to make the list? Comment below.
- TimeOut