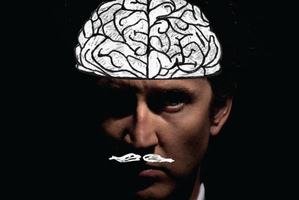 Local pop maestro James Milne, aka Lawrence Arabia's 2009 offering Chant Darling was an award-winner and a masterstroke in pop with social commentary.
While his third solo album, The Sparrow, explores a different soundscape, Milne has lost none of that sharp-witted dissection of middle-class malaise that he does so well.
The Sparrow takes a more piano-driven approach, working with what sounds like effortlessly cool bass and drum contributions from Conan Mockasin and Elroy Finn respectively, before adding orchestral arrangements of strings and horns that lend a whimsical quality while still letting his characteristically fragile voice rise.
He paints a romantic, European-flavoured picture of musicians playing together, smudged by glistening rain and lamplight, in a way that harks back to the jazz age of 1920s Paris.
At the centre of the album, the darkness and melancholy of boredom in Bicycle Riding is brilliantly followed by the bouncing groove of The 03, which falls into a jangly guitar wash.
Completing this perfect trio of songs is the wonderfully compelling, cinematic Early Kneecappings.
What follows is equally brilliant - The Bisexual condemns the "snake in the grass" with its coy and casual sway, and closing track Legends has so much character in its juxtaposition of yearning and disaffection it captures a whole story.
Stars: 5/5
Verdict: Sounds as dashing as he looks.
Buy a copy of The Sparrow here.
-TimeOut