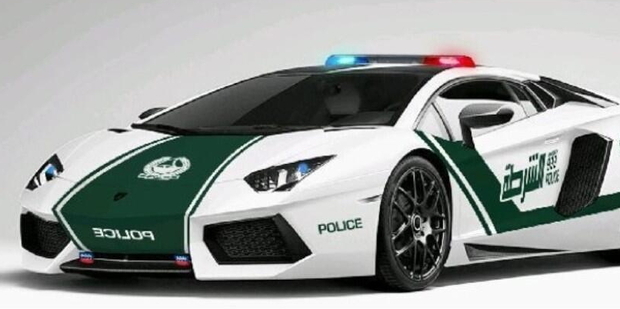 Dubai's police force has lifted the covers on a serious new weapon in the fight against crime - a $700,000 Lamborghini Aventador.
Dubai isn't the first police force to roll out a Lamborghini patrol car - but this is the definitely the among the fastest of the world's crime-fighting supercars.
The specially modified Aventador is painted in the force's green and white livery, and according to media reports is the flagship machine in a sweeping upgrade to its fleet - which also includes some American-made Chevrolet Camaro muscle cars.
It's capable of hitting 100km/h in around three seconds and screams its way to an impressive top speed of 350km/h.
Deputy police commissioner General Kahis Matter al-Muzaina says it will be working mostly in tourist areas of the wildly bling city as a way of underlining to visitors "how classy Dubai is."
- NZ HERALD STAFF