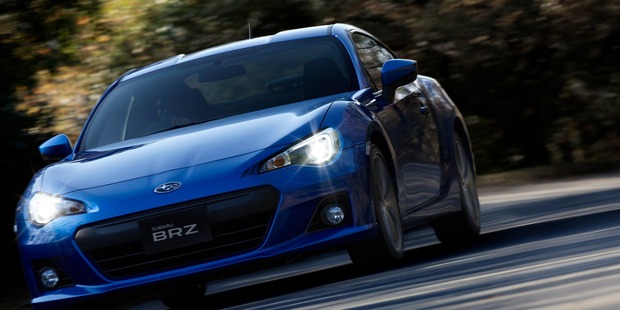 The first shipment of the two-door coupe which is due here in December is being snapped up.
Before going public, Subaru NZ offered these 12 cars to Subaru customers via the internet.
Wallis Dumper, managing director of Subaru NZ said, "The response took us by surprise as eight units were snapped up within six hours."
Those outside Subaru's customer base will have to move quickly to secure the remainder.
To secure a BRZ, potential customers visit www.brz.co.nz where they can choose their colour and personalised plate preference, and pay a $1200 deposit.
The final price has not been established between Subaru NZ and Fuji Heavy Industries, the maker of Subaru vehicles, but the company has indicated that it would be below $60,000.
The first 12 BRZs come with a bonus three-year service plan, personalised Euro-style number plate and an exclusive track day experience.
Features include 17-inch alloy wheels, limited slip differential, dusk-sensing Xenon headlights, an engine immobiliser, ventilated disc brakes on all wheels, vehicle dynamics control, cruise control and dual-zone climate air conditioning.
The front midships-mounted Boxer engine develops 147kW and the car has been a sellout success in Japan.
International motoring magazines have described the BRZ as the best Japanese sports car since the Honda NSX. Further shipments will be available next year.