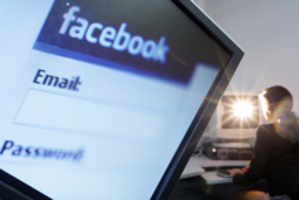 The owners of a beauty salon who caught one of their employees treating clients at her home after she left her Facebook page open at work will receive a lower payout amount than they are entitled to.
A determination by the Employment Relations Authority (ERA) specified the reduced amount of $2500, after it found beauty therapist Ammy Hull had breached her contract while working at Beauty Plus in Auckland.
In its decision, the authority found Ms Hull had been unjustifiably dismissed from her job last June - but also stated she had breached her contract and had contributed to her termination.
The authority initially refrained from naming how much Ms Hull should pay her former employer, Edginton Resources Limited, "in the hope that the parties would be able to settle this issue between them''.
When this failed, the authority was forced to undertake a two-day investigation into the case, where it was revealed Ms Hull's former bosses were seeking a contribution of $7000.
Ms Hull's dire financial circumstances were also brought to light.
ERA member Eleanor Robinson said it was not appropriate for the authority to impose hardship upon Ms Hull as the unsuccessful party.
"I consider that this is a case in which it is appropriate for the authority to use its discretion by lowering the tariff.''
A contribution towards costs of $2500 was reasonable, she said.
Problems with Ms Hull arose at the Manukau salon after staff questioned whether their colleague was taking property from the salon and treating clients outside of work.
Their suspicions arose after seeing entries on Ms Hull's personal Facebook account, suggesting she had been servicing salon clients at home.
Salon boss Michelle Edginton also noticed several beauty items inside Ms Hull's open bag which she thought may have belonged to the salon. A bag search proved this to be incorrect.
Ms Hull, who denied treating clients at home, said she felt physically ill when she learned she was the only staff member whose bag had been searched.
The beauty therapist informed the salon manager she was no longer going to put up with "all this bull***t'', wrote out a list of clients she said she would be taking with her, and handed over her keys to the salon.
A medical certificate which said Ms Hull was unfit for work until the following week was presented to the salon three days later.
The authority found Ms Hull was wrongly dismissed, as she did not give written notice of her resignation and her medical certificate indicated she intended to continue working.
- APNZ