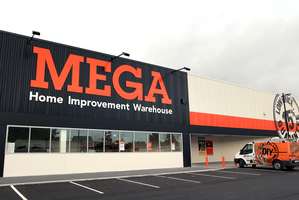 A claim of unjustified dismissal from a man who failed to disclose his criminal past to his new boss was unfounded, the Employment Relations Authority has ruled.
A determination in the case of the former Napier Mitre 10 Mega employee - let go from the business in March - found he had not been honest about three convictions he had.
The man had begun work at the store last December.
Before commencing his employment, he signed a Mitre 10 Mega employment application form which featured a "Declaration and Consent" section, Authority member Trish MacKinnon said in her determination.
He stated he had a criminal conviction relating to "failing to obey officer requests".
When asked about the conviction in a job interview by Mitre 10 managers Sean Sutherland and Sheree Parker, the man told the pair it resulted from an incident where a bailiff had come to his house and served documents to him.
He claimed he had argued with the bailiff about the papers because they were meant for another person. This had resulted in his conviction.
Ms Parker told the Authority she had not pursued the issue further during the interview because she took his explanation as "gospel".
However, the return of a routine Justice Ministry criminal conviction report disrupted his employment in March.
The report stated he had three convictions - two for failing to obey officer requests and one for wilful damage.
Following this, the man's branch manager Rodger van der Gulik informed the worker a meeting about the matter would be called.
After about two weeks, and an investigation meeting where the worker, Ms Parker and Mr Sutherland were interviewed, Mr van der Gulik decided to terminate the man's employment.
His actions were found to be justified by the Authority.
"I find that Mr van der Gulik made his decision in a considered manner," Ms MacKinnon said.
Mr van der Gulik also made it clear his business did not have a policy against employing those with criminal convictions, rather it depended on the seriousness of the crimes and the resulting explanation.
If the man had declared all three of his convictions when asked, he would never have been employed, Mr van der Gulik said.