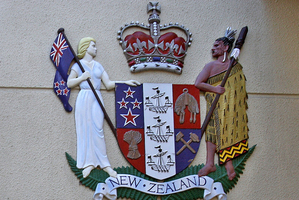 Children playing on the streets of a small East Coast township watched on as a man repeatedly ran over his neighbour.
A Tolaga Bay man has admitted murdering his neighbour by running him down with his car after ongoing tensions over a roaming dog.
Selwyn David Cornelius, 51, this afternoon pleaded guilty in Gisborne District Court to murdering Mark Anthony Paaka, 40, on October 31.
A police summary of facts said the two men had argued after Cornelius became angry about Mr Paaka's dog coming onto his property.
Tensions mounted throughout the day and although a friend of Cornelius attempted to calm him, Cornelius continued threatening both the puppy and its owner.
Around 8pm that evening Cornelius carried out his threat, mowing Mr Paaka down as he and a friend walked along the street. He then drove over Mr Paaka at least three more times, inflicting multiple injuries.
Attempts to revive Mr Paaka were unsuccessful, and a short time later he died in an ambulance.
Cornelius was remanded in custody and a psychiatric report was ordered before sentencing on December 16.
- Gisborne Herald