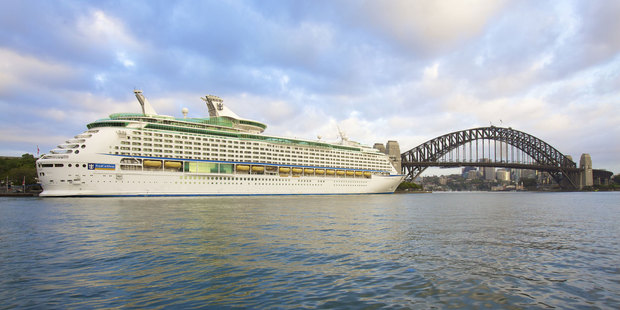 Passengers aboard the biggest ship based in this region will be able to go surfing onboard.
Royal Caribbean's Voyager of the Seas has had fitted a Flow Rider surfing simulator - the first ship to have one in this region.
The 137,000 tonne ship begins cruises out of Auckland in December after a multi million dollar revamp in Singapore.
The FlowRider is a 12m long simulator for surf boards or boogie boards.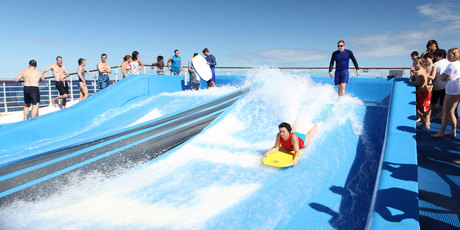 Sean Treacy, commercial director Asia Pacific for Royal Caribbean said passengers were demanding increasing numbers of attractions.
He said bookings were good for the coming summer and the line was putting on more capacity for the 2015-16 season.
"We are positive about the Australia-New Zealand cruise market as evidenced by bringing in more tonnage next year."
Treacy said he would like to see improved infrastructure in the region.
"We like to have as many options for our ships as possible. We'd love to see more infrastructure not only for larger ships but more ships."
The cruise industry has been booming here. Growth in the number of New Zealanders travelling in the past year was 23 per cent up on the previous 12 months.
In the face of increased global instability and fears over air travel, Treacy said the cruise industry was well positioned.
"Unlike a hotel we can move our capacity from one place to another. If there is a situation where a port is unsafe we will switch it to another port."