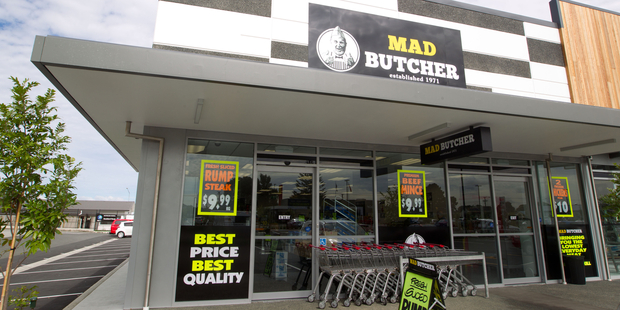 Roast pig's head looks impressive. A chance meeting with a Filipino woman buying a $6 pig's head at the Mad Butcher got me thinking about less-than-popular cuts such as pork belly, which used to be cheap before it got trendy.
The Mad Butcher's operations manager Dan Adams says he was served ox cheek in a restaurant recently - a cut that his store once sold as pet food. Trimmed and cooked right it's delectable.
In the old days, Kiwi families bought pig heads, boiled them and made brawn, says David Porter of Harmony Foods.
Cuts such as brisket are making a comeback in foodie circles and the internet provides great recipes.
Anyone for pig's trotters, flank or skirt steak, or oxtail?
The cheaper cuts of meat involve a time tradeoff, which doesn't correlate well with our busy lives - at least on week days.
What's more, the bone content of cheaper cuts such as pork leg roasts mean they're not as good value as boneless meat such as pork mince, diced pork or a shoulder roll. Likewise, whole chickens are actually quite expensive when the amount of bone is factored in.
Adams recommends using a slow cooker to produce tender shin or chuck steak, gravy beef, pickled pork and corn silverside. There are good sales on these meats in the winter months, according to Beef + Lamb New Zealand.
Adams and Porter recommend looking out for more expensive meat on sale. For example, says Adams, rump steak was $10.99 a kilo last week and his stores will sell it uncut so it can be used for a roast.
More deals
Beef brisket, $7.99/kg at the Mad Butcher.
Corned silverside $5 (today only) at Countdown.
Boneless, skinless chicken thigh cutlets $7.99/kg at Pak'nSave.