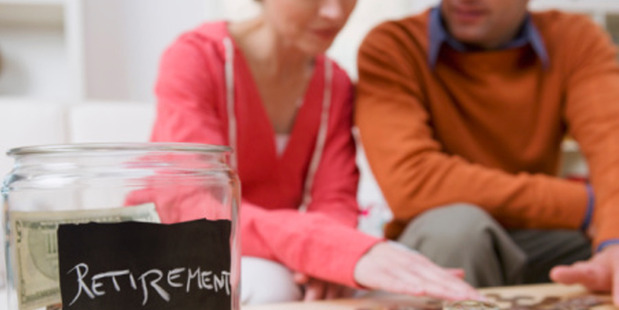 New Zealanders face the prospect of a retirement income that meets only basic needs unless more changes are made to KiwiSaver, a retirement policy consultancy has warned.
Mercer, which provides advice on superannuation globally and is also a KiwiSaver provider, has released a report on some of the key debates surrounding the retirement savings scheme and its view of what should be done.
"We understand what makes a world class retirement savings system; we have analysed, compared and helped design some of the best systems in the world.
"Based on experience, research, and knowledge we believe New Zealanders face the prospect of a retirement income that meets only basic needs."
It believes there are three key areas which need work; improving KiwiSaver coverage and member engagement, boosting savings balances and retirement outcomes and overcoming post-retirement challenges.
More than 2 million New Zealanders are in KiwiSaver with around $17 billion invested. But much of the money remains in conservative investments and default schemes.
The government is in the process of reappointing the providers who will be allowed to offer default schemes and is expected to make an announcement within weeks on who has won the tender.
A new requirement to be a default provider includes providing financial literacy to members.
Mercer said while KiwiSaver had been around since 2007 knowledge of the scheme remained low and New Zealanders were "poorer" for it.
"A large number of KiwiSaver members are either not actively contributing or not fully benefiting from the incentives on offer.
Mercer said education and member communication should be regularly provided to all members with a focus on the provision of retirement income and not wealth accumulation.
"Educating people about the projected level of retirement savings and lifetime income they will need to live their desired lifestyle through their retirement years, would help ensure they are contributing a suitable amount during their working lifetime."
It believes providers could give more guidance in this area and income information like estimated income afforded from balance on annual statements.
Mercer also wants to see auto-enrollment extended to all employees - currently only new employees are auto-enrolled. The Government has said it intends to do this when it can afford to.
Mercer also wants to see contribution rates pushed up to 8 to 10 per cent and a review of taxation on contributions which could give preferential tax treatment to superannuation savings.
Post-retirement Mercer has recommended increase flexibility in the age at which KiwiSaver can be accesses and said the the pace at which funds are removed should be controlled to protect against longevity risk.