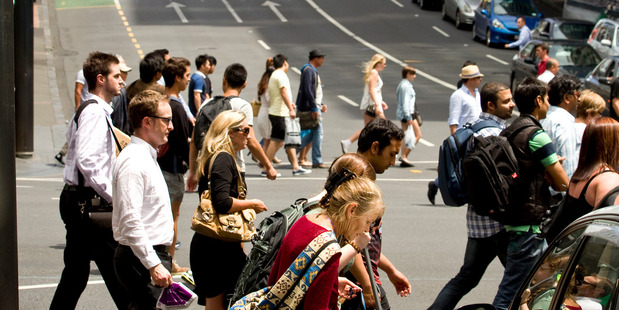 New Zealand will see declining unemployment, improving economic conditions and a rush for talent in 2014, according to the latest Global Salary Survey.
The survey, by recruitment consultancy Robert Walters, found that hiring is likely to increase across the board this year, which will have a knock-on effect on candidate movement in the market as business confidence improves.
Industries that will see increased hiring and salary rises include accounting and finance, construction and engineering and IT. Overall, permanent salaries are expected to rise by 3.58 per cent compared with figures from last year's survey.
Robert Walters Auckland director James Dalrymple said there would be an ongoing need to reduce costs and improve efficiencies across both the public and private sectors, meaning business transformation skills would be in high demand.
"We recommend that employers react quickly to the highly competitive job market by implementing an efficient interview process and taking extra measures to ensure new joiners are a cultural fit, which will maximise the chance of their long-term employment."
The survey also found:
- In Auckland, a broad range of IT professionals will be sought after in 2014, including security consultants who can thoroughly review IT security and risk systems and processes.
- Employers may need to look offshore for talent with continued skill shortages across both construction and engineering.
- In Auckland and Wellington, employers will be competing to secure mid-level accountants, who will the most in-demand accounting and finance professionals in 2014.
- APNZ