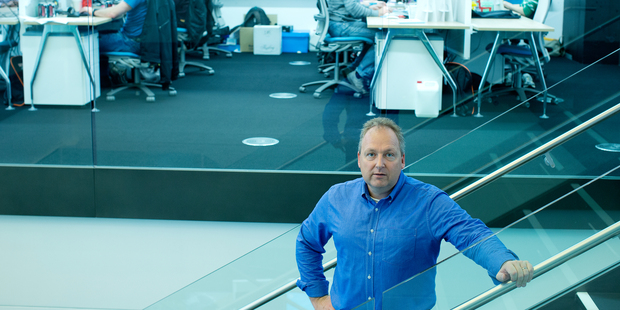 A broker is blaming a sharp dip in Xero shares on "profit taking" investors.
Shares in the accounting software provider were trading at $16.50 at 2.30pm, 12 per cent below the all-time high of $18.79 they hit last Monday.
Xero's market capitalisation, which reached $2.2 billion last week, has fallen back to $1.9 billion this afternoon.
James Smalley, of sharebrokers Hamilton Hindin Greene, said there had been a pattern of company's shares rising strongly, falling back on profit taking, and then surging up again.
"The moment the shares come down for a day or two days in a row - that's when investors think 'right, time to get out'," he said. "Because they all try and run for the exit at the same time, you can have quite a big pull back with no company news ... It's just a bit of profit taking."
The overwhelming trend in Xero shares is up, despite the fall over the past week.
In the last 12 months the stock has risen an eye-watering 214 per cent on the back of expectations that the firm will eventually turn its strong growth in customers into profit.
Xero reported a net loss of $14.4 million on revenue of $39 million in its last financial year.
The company doubled its base of paying customers to 157,000 during the same period.
Earlier this month Milford Asset Management executive director Brian Gaynor said massive rise in the company's share price was being driven by United States-based investors who were more interested in customer acquisition than more traditional methods of valuing businesses, such as earnings multiples.
"It's perceived that Xero is making huge progress in terms of customer reach and acquisition of customers," Gaynor said.