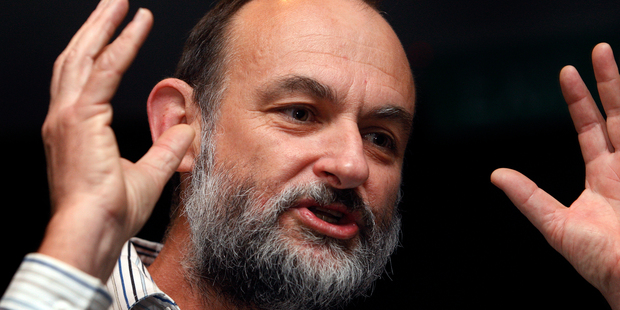 Former Shareholders' Association chairman Bruce Sheppard says he hasn't made a settlement offer to Mark Hotchin and Eric Watson in his defamation case, and has never even thought about it.
The high-profile businessmen filed lawsuits against the association and Sheppard for comments he made about them.
Sheppard made numerous statements on television, radio, emails and on blogs which were critical of Hotchin and Watson.
The defamation hearing is not due to happen until later year but the Shareholders' Association issued a statement this morning saying it had settled with the Hanover pair.
According to the Herald on Sunday, the settlement was understood to be worth a six-figure sum.
"The Shareholders' Association regrets any adverse public sentiments as a result of the comments," the statement said.
This morning, Sheppard told the Herald that the action against him is still live he hadn't even contemplated settling:
"I haven't made them any settlement offer and haven't even contemplated it."
However, Sheppard said that he was pleased the NZSA had reached a settlement with the pair.
"The NZSA was founded as a group of volunteers who focus on supporting investors and frankly this case was a worry and distraction to people who do what they do for the good of the community out of a sense of justice and charity.
For me personally this is also a positive outcome as I now no longer have to be concerned about the effect that this action is having on an organisation I founded and deeply care about," he said.